The MEG Newsletter 2016 edition is finally out!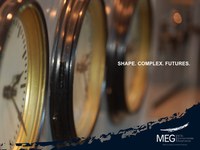 Check out this year's edition of the MEG newsletter!
The MEG newsletter is published once or twice every year. It summarises the latest news concerning the MEG programme as well as what MEGgies are up to. It is a platform that offers all current and past MEG students to voice out their opinions on a myriad of issues. From the entries we get to catch a glimpse of the work our alumni students are doing all around the world. This year's edition will not disappoint as well. 
Click here to read the newsletter. We hope you will enjoy reading it!