Meet the Alumni
Read some personal testimonials of former MEG students and learn how the programme has helped them in their career paths!
Many of our MEG graduates have embarked on exciting career paths all around the world. Others have taken the opportunity to engage in further studies or have taken up other interesting opportunities. Click on the links below to see a selection of MEG alumni/ae profiles and find out what our former MEGs are up to now, and how the MEG program helped them to get there.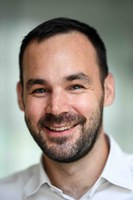 Rob Elsworth, United Kingdom - graduated 2008
I live in Khartoum, the capital of Sudan, where I work for UN Environment. The project I work on supports the government of Sudanese to increase understanding and integration of climate resilience and environmental management into national and state level plans and policies. It focuses on climate change, integrated watershed management, natural resource management and mainstreaming environmental considerations and best practices into humanitarian programming.

Studying Environmental Governance at the University of Freiburg gave me the foundations of knowledge I apply in my job daily. The degree program was very well structured and international. Studying and working with students from around the world inspired critical thinking, dialogue and debate. This combination gave me a certain self-confidence because it made me feel well prepared for different fields of work.
Foto by Patrick Seeger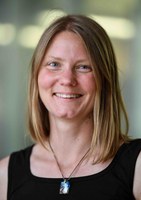 Irene Papst, Austria - graduated 2008

I work for a consulting firm that specializes in protecting the ozone layer and the climate more broadly. In my job, I provide policy consultation for the European Commission as well as individual countries like Turkey. In particular, my research evaluates the use of fluorinated greenhouse gases (F-gases). These can be used as substitutes for the substances which destroy the ozone layer-- thereby replacing damaging refrigerants with alternatives that are better for the climate.

The MEG program broadened my horizons. Before my master's, I studied geosciences but wanted to do something to improve the world's environment. The program helped me to combine these two passions. The opportunity to connect with people from all over the world also makes this program very special. You get to know and understand different mentalities, different working approaches, or different ways of dealing with time pressure. These experiences I shared with my MEG fellows help inform my approach in my professional life every day.
Foto by Patrick Seeger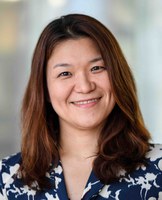 Sunae Kim, South Korea - graduated 2008
I began working for the United Nations Office for Project Services (UNOPS) in Bangkok, the capitol of Thailand, this year. I work in my field of food and agriculture in a program that deals with trade issues. Fourteen countries participate in this program, and as portfolio manager, I monitor how the projects are being implemented in each country to see what could be improved.

The MEG program provided me with the perfect training, because today I manage different projects for which I feel confident to deal with broad scopes and diverse issues in different technical areas. I liked the way the teaching was done here in Freiburg. In Germany, you can have more freedom and flexibility during your studies. This means you have to be more proactive to approach professors and discuss your ideas, but I enjoyed it very much.
Foto by Patrick Seeger
Flávia Gabriela Oyo Franca, Brazil - graduated 2008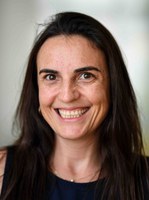 After graduation, I worked as a climate and forest researcher in an independent NGO and than I joined the private sector in a International Engineering & Construction company with a strong sustainability culture and policy. For the past 9 years I have collaborated in infrastructure projects based in Africa, enhancing the importance of sustainable regional development, civil society participation, environmental conservation and compliance with law and transparency. I also worked on a refinery project where I was responsible for reviewing whether environmental regulations were being followed and whether all necessary permits had been acquired. I recently have a role is to ensure good governance and compliance with company standards, implement the policy and procedures in cross cutting areas, especially in the delegated region Regional Compliance Coordinator for Europe, Middle East and Africa, and also coordinates the communication and training program focused on Compliance.

The MEG program gave me excellent preparation. In addition to getting to know many people from different cultures, I liked that there were never formal solutions for problems. We researched and worked out everything ourselves, just like in real life. No one just gives you the right answer, and there's also never just one solution that always fits everything.
Foto by Patrick Seeger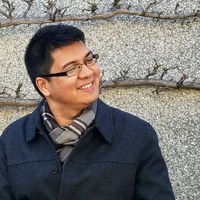 Andrew Zubiri, Philippines - graduated 2009
Doing the MSc in Environmental Governance (MEG) Program with a DAAD scholarship was a great privilege. I was one of the MEG Program's first recipients of a DAAD scholarship for postgraduate studies with relevance to developing countries. Without the scholarship, I would not have been able to pursue my graduate studies. It has been a few years since my graduation, and I can say MEG is a rigorous program that prepared me for further academic and professional pursuits.
After finishing my studies, I initially conducted academic research on climate change. It was difficult to leave it behind, but I had to follow my passion to work on something related to communications, which is what I have always wanted to do. The perfect opportunity came up when I got accepted as a World Bank Junior Profession Associate, where I was stationed at the Global Environmental Facility (GEF) Independent Evaluation Office in Washington, DC. There I managed an online community of practice for evaluators working on climate change and development. Also, during this time, three other MEG alumni became my colleagues, two of whom were also DAAD scholars. Not bad for such a small and relatively new program! It is especially fun and fulfilling to encounter other MEG alumni all over the world, and learn about the exciting work they are doing now, like when I attended the UNFCCC CoP15 in Copenhagen and CoP17 in Durban. 
Upon my return to my home country in late 2013, I worked as the National Monitoring and Evaluation Officer at the UN FAO Philippine Country Office for the typhoon Haiyan disaster recovery and rehabilitation program, and later at the Asian Development Bank on knowledge management, communications, and research in the social development sector. Since 2016, I've been back at the World Bank in Washington, DC, where I have taken on various roles on evaluation, project portfolio analysis, and review of climate change considerations in strategic country documents.
Foto from twitter
Catherine Njeri, Kenya - graduated 2010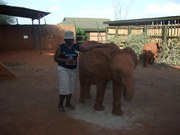 What are you doing now and where?
I am currently a programme consultant for a programme called Climate Change, Agriculture and Food Security (CCAFS) which is a programme of the Consultative Group on International Agricultural Research (CGIAR) and Earth System Science Partnership (ESSP). I am based in the East Africa office located in Nairobi, Kenya. For more information about the programme see http://www.ccafs.cigar.org
 
How did the MEG programme help you get to where you are now?
 The experience i gained during the MEG programme gave me the confidence to interact with people from all over the world. As a result, my world view has broadened beyond Kenya! Which has proven to be quite useful since I currently work within an international context. Most importantly, my research topic on gender and climate change has created great avenues for me to not only present my work, but also to network and consequently build a database of contacts in the field of climate change and also gender. My interest in gender issues developed after I participated in an online course on "Gender roles in environmental management" which was offered by the MEG programme. As a result of this, I undertook my internship with Gendercc - Women for Climate Justice based in Berlin (http://www.gendercc.net/). While working with Gendercc, I got the opportunity to attend the landmark 15th conference of Parties (COP15) meeting in Copenhagen in 2009 where I participated in advocating for the inclusion of gender into the United Nations Framework Convention on Climate Change UNFCCC) processes. At the moment, I made it a point to ensure that gender issues are integrated into discussions on climate change, agriculture and food security.
 
What else keeps you busy these days?
Like my profile picture shows, I love elephants! During my free time I love visiting national parks and game reserves, and contributing to wildlife protection activities such as de-snaring and clean up activities.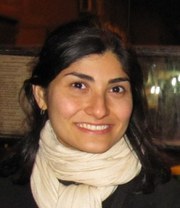 Romy Sato, Brazil - graduated 2010

 
What are you doing now and where?
At an internship at FAO (Rome) with the Office of Knowledge Exchange, Research and Extension. Specifically, I work with a knowledge sharing platform called TECA - Technologies and good practices for small producers (www.fao.org/teca).
 
How did the MEG programme help you get to where you are now?
My current position actually arose out of an opportunity which was provided to DAAD Scholarship holders, so the MEG programme played an indirect role in that. My work requires knowledge about communication strategies and information and communication technologies (ICTs) as well as some knowledge about rural actors in development countries and their agricultural practices. The Student Organised Event of my MEG generation helped me to further develop my skills in managing ICT tools and critically thinking about how and why to use these tools for environmental governance, which can also be interrelated with rural development strategies.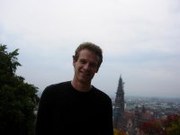 Thomas, Switzerland
- graduated 2010
What are you doing now and where?
I am currently working for "VERBENA Hydro Power AG", one of the largest producers of hydropower in Europe. I am based in Vienna and work as an "Expert for Strategic Water Resources Management."
My tasks include assuring operational compliance to environmental legislation, especially the water framework directive; representing the company's interests in umbrella organizations, stakeholder negotiations and various environmental policy forums on the national and EU level; and coordinating research activities, particularly on hydro-peaking and fish passage. 
How did the MEG programme help you get to where you are now?
MEG complimented my technical/engineering education with a sound knowledge of international environmental policy processes and the institutional dimension of environmental issues in general. This broad education helps me in my current job, in which I really need to work on the interface between the private sector, civil society, and government institutions. All the theories on governance and sustainability, which to me sometimes seemed not very practical during the MEG programme, suddenly make a lot of sense now.