Curriculum
The MEG study programme is designed as a two-year (4 semesters), full-time programme (120 ECTS). It aims at:
Realizing - The development of a sound knowledge base of the most pressing environmental issues facing the planet and their underlying societal causes;
Understanding - The reflection on human-environment interactions from a wide spectrum of disciplines, approaches, and world-views;
Managing - The provision of methodological knowledge and skills for the context-sensitive design and management of environmental governance processes.
Teaching is organised in three-week block modules. All teaching modules conclude with a graded exam or project. Students earn 5 ECTS (
European Credit Transfer System
) credits upon successful completion of each module. The modules are classified as either core or elective. In total, 120 credits are required for the successful completion of the programme. An
internship
of seven weeks and a
master thesis
are also incorporated into the curriculum.
Teaching 
A typical week of a module consists of approximately 25 hours of lectures. It is expected that students spend about the same amount of time on work related to the course outside of the normal lecture hours. The yearly workload is 1800 hours. 
An important feature of the modularised course system is that the students play an active role at all levels, including teaching and research. The course system does not only convey specialised knowledge, but also trains students to handle scientific methods with confidence. Key qualifications are supported through a number of techniques, such as discussions, presentations, working groups and written assignments.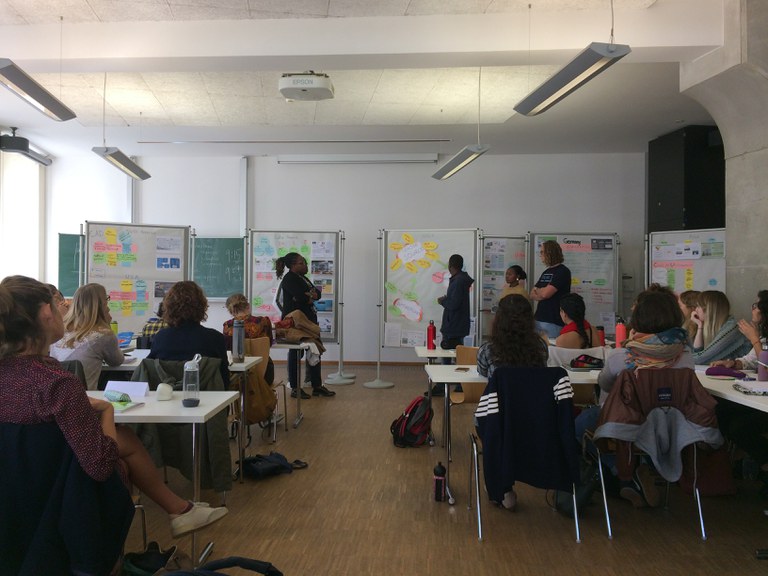 The structure and content of each module are flexible; in most cases courses are organised by more than one lecturer. The number of participants in each course is limited to ensure small effective student groups. 
Students can also choose to replace up to two elective modules with a selected topic. 
All modules are taught in English.
Excursions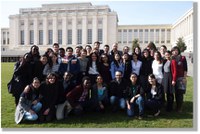 As a highlight of the curriculum, MEG students have the outstanding opportunity to visit prestigious organisations in Frankfurt, Geneva and other cities to get a glimpse of the overall framework as well as the working environment in these institutions. These excursions include visits to the Deutsche Gesellschaft für Internationale Zusammenarbeit (GIZ) GmbH, Kreditanstalt für Wiederaufbau (KfW), United Nations Environment Programme (UNEP), United Nations Development Programme (UNDP) and many more.
Check out the various insightful excursions here!
Student Organized Event 
In the elective SOE-Module, students have an opportunity to conceptualise, develop and organise a forum focusing on how environmental governance is carried out by market, state and civil society coordination mechanisms. The general aim of this exercise is for students to foster discussion, cooperation, and group work abilities. Additionally, the SOE seeks to plant the seeds of sustainable development and wise leadership in a new general of global citizens, namely students, junior staff from NGOs, administrations, enterprises as well as senior personnel and the wider public. 
The elective SOE-Module is suggested as an alternative only for students already possessing a very strong and proven scientific research record. All other students are strongly encouraged to take the standard "Research Design in Environmental Governance" elective module.
For further information on the various SOEs organised by the past MEG generations, please feel free to take a look at the MEG Forum website!

Extracurricular Activities

Apart from the study programme, MEG also organises many other interesting programmes for its students! Find out more about these exciting activities.
Team-building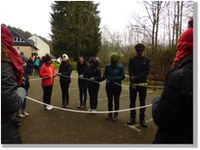 Every generation of MEG students heads to the cabins in the black forest, Himmelreich for a whole weekend of fun and learning. The team-building allows students to get to know each other on a deeper level and most importantly to build a MEG identity special to that generation. This prepares them for the journey of exciting activities ahead such as the planning of the SOE. 
Click here to find out more about the team-building sessions from past generations!



HiWi Opportunities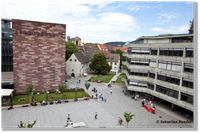 As a bustling university town, Freiburg offers a wealth of  opportunities for students to get involved in part-time research work outside the classroom. These "HiWi" positions (short for Hilfswissenschaftler, or research assistant) range from a few hours a month to regular hours every day. Professors, administrative staff, research institutes, and private companies will frequently circulate job postings for which current MEG students are well qualified. Academic success remains the top priority, so students are encouraged to assess their own capacity to take on work beyond the rigors of module curriculum.

Scientific Theatre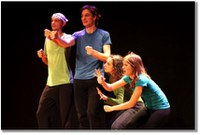 The scientific theatre was created as a result of the MEG6 SOE. It was part of the 5th annual Freiburg Forum on Environmental Governance, where the group showcased its first play "Setting the Stage for Sustainable Consumption". Since then, voluntary groups use theatre to portray sustainability debates in an engaging and entertaining manner. Be part of this innovative project too! For more information click here.