A Warm Welcome for the 17th Generation of MEG Students
Last week, the newest generation of MEG students came together in Freiburg for their orientation days. Find out more here.
Last week, the newest generation of MEG students were welcomed to Freiburg by staff and previous students alike. The orientation days, which ran from Wednesday 22.09 until Friday 24.09, were an opportunity for the students to get to know their peers and receive an introduction to the study programme as well as some other valuable workshops.
On the first day, MEG programme director Prof. Dr. Michael Pregernig, led an informative session on the study programme, MEG staff, lecturers, and faculty. This was followed by an informal 'juice reception' outside of the Herderbau, where the new class mates were able to enjoy the sun and get to know each other for the first time.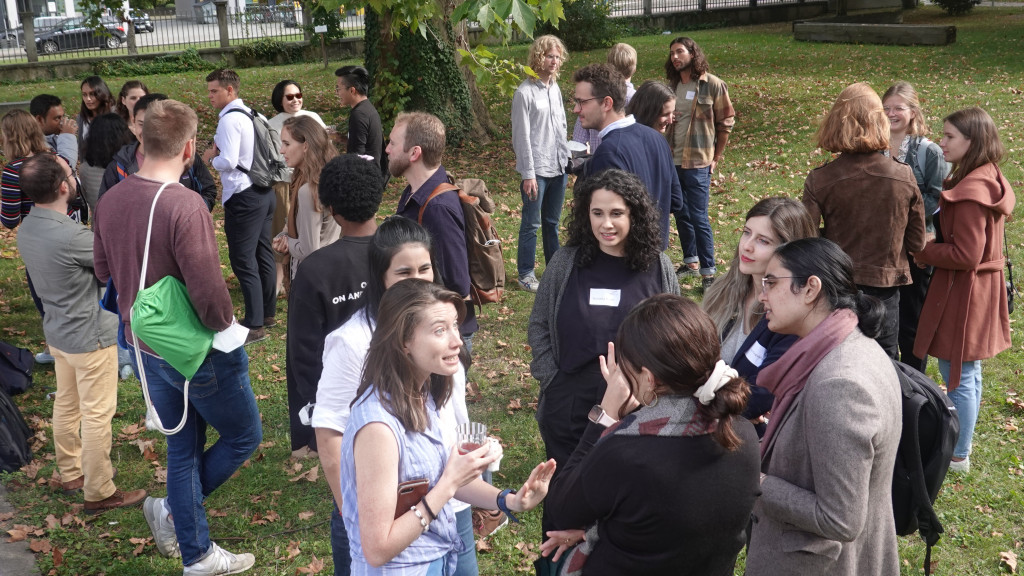 Image: MEG17 students enjoy the 'juice reception' on Wednesday
On Thursday, programme coordinator Esther Muschelknautz led the annual workshop on communication across cultures, which focuses on developing awareness around the cultural nuances that can exist in communication. Appreciating the wide range of cultural contexts from which fellow students base their ideas and approaches is also central to this session and is always a valuable exercise for students of a truly international Masters programme. 
Finally, along with an overview of organisational and administrative issues, Friday saw a presentation from MEG alumni on their experiences as students of the programme. Lora Gyuzeleva also welcomed the new cohort on behalf of the Alumni Association and gave a talk on keeping connected and making the most of the fantastic network of MEGgies both past and present.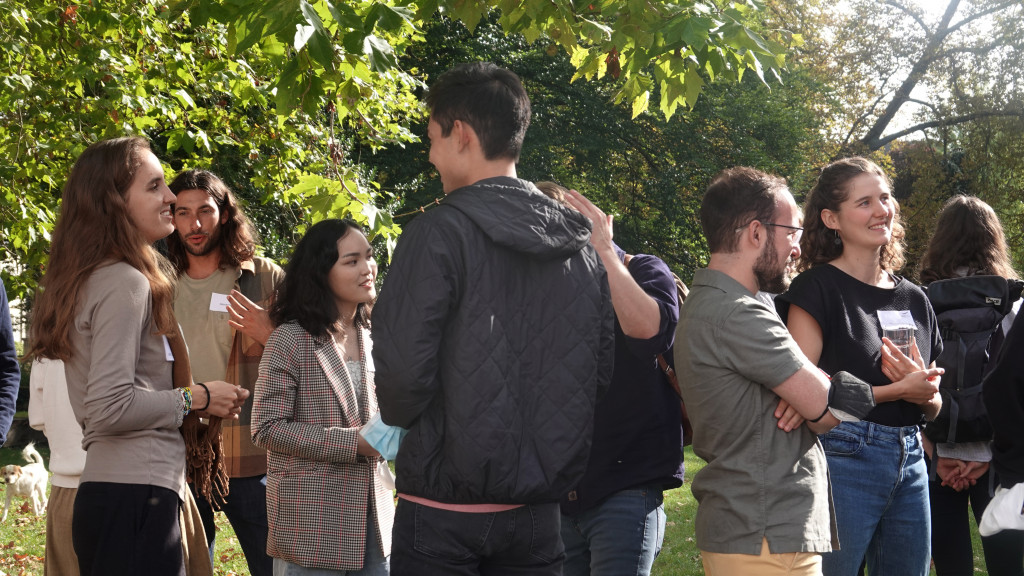 Image: MEG17 students enjoy the 'juice reception' on Wednesday
Overall, the orientation days were a fantastic opportunity for new students to bond with each other, get to know the staff and have some of their questions on several aspects of their new programme answered.
It was a pleasure to officially welcome the new students and we look forward to tracking their progress as they begin their new endeavour! Keep your eyes peeled for more updates on the activities of MEG17 and other students past and present as we look forward to the start of winter semester 2021/22.