Statistics - Life after MEG
Wondering where most MEGgies end up after the Masters Programme? Click here to find out!
We regularly keep track of what former MEG students are up to by keeping in touch through our alumni network. Many students (prospective and current) wonder what their future career paths could look like. Here are some statistics taken from information compiled over the last 10 years.
Graduates by organizational contexts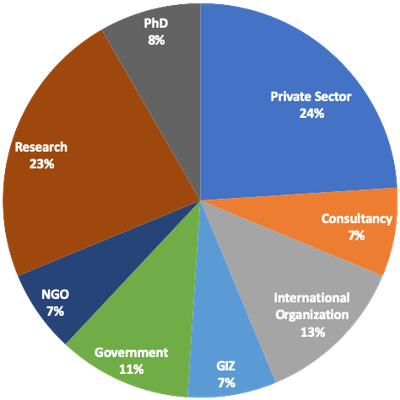 Graduates by policy fields