Life after MEG
Are you wondering where the MEGgies end up after graduating with a Master's degree in Environmental Governance? We regularly keep track of what former MEG students are up to by staying in touch through our alumni network. Many prospective and current students wonder what their future career paths could look like. On this page, you a list of MEG alumni's current employers (as of April 2020) and statistics on information compiled over the last 10 years.

Graduates by employment
Click here, to access a list providing you with an insight into employers of MEG graduates.
Graduates by organizational contexts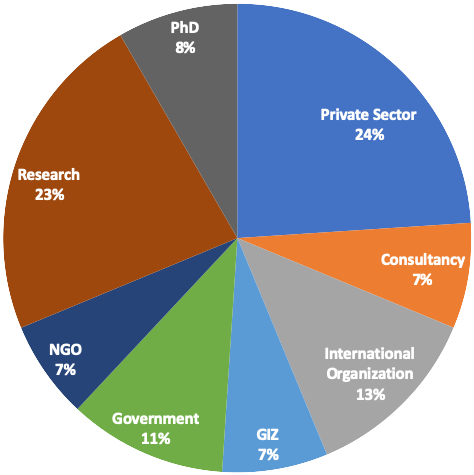 Graduates by policy fields