MEG 15 Celebrate Graduation in Sytle
At the start of this month, the 15th cohort of MEGgies celebrated their graduation in style, with an in-person ceremony taking place on-campus.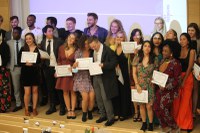 An important milestone in the life of a MEG student comes after the 4th semester, when class mates gather together for a final time to celebrate their graduation. Whether already finished with the thesis, still in the writing process or yet to begin, this is an important event for staff and students alike to reflect upon the past 2 years of learning and collaboration and to share special memories from their time together. Given the corona-restricted circumstances under which the 2nd and 3rd semester took place for MEG 15, this was an especially valuable opportunity for the class to connect in-person once again.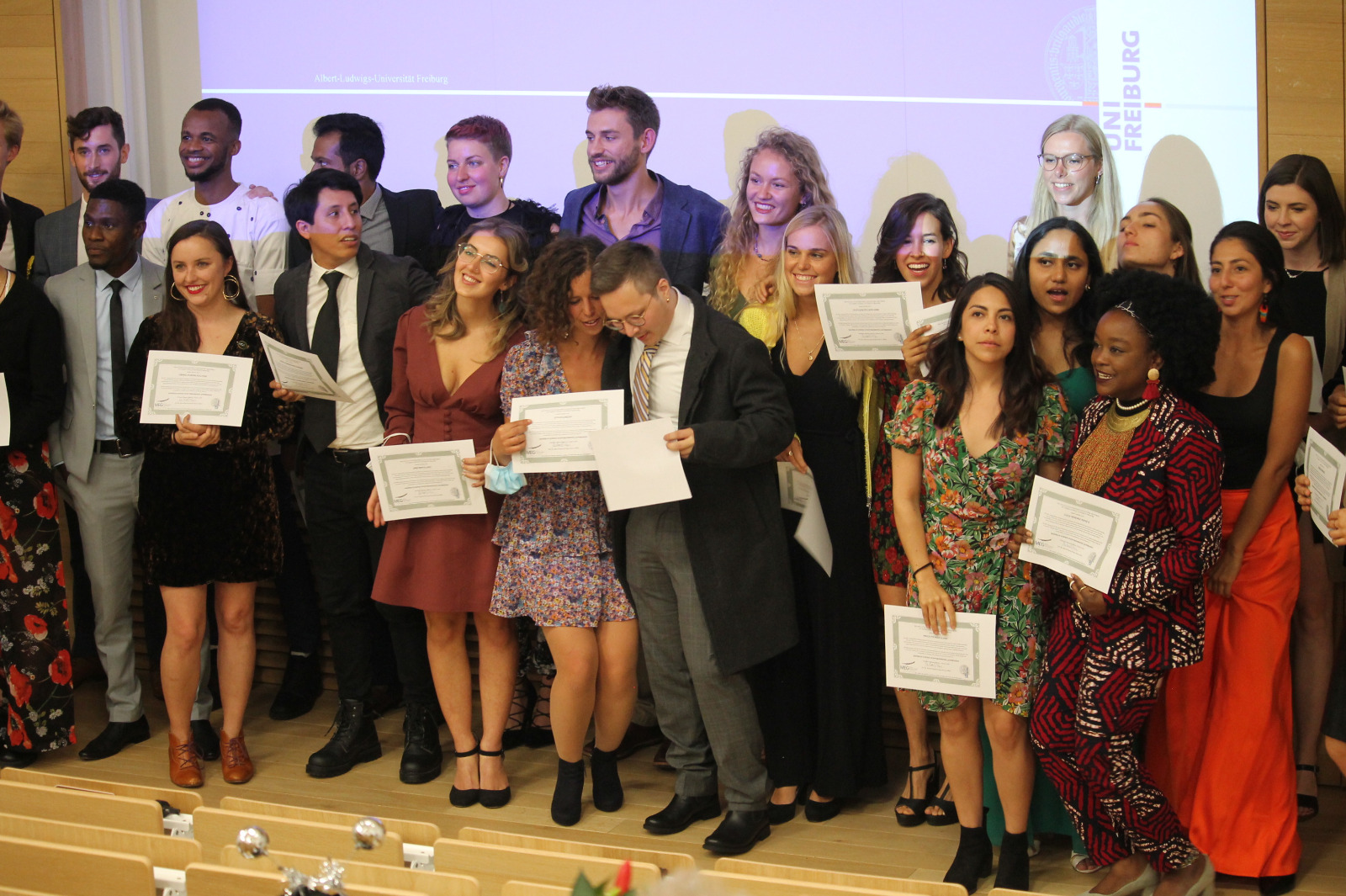 Image: After 2 years of hard work, the class show of their graduation certificates together
The ceremony itself saw a mixture of student and staff inputs, including wise reflections from lecturers and pertinent speeches from a number of MEGgies.
There was also musical performances and a number of games and interactive quizzes, including 'guess the MEG baby' and a light-hearted round of 'most likely to ...'. At times, there was also hardly a dry eye in the room, with emotions running high for the group who were finally parting ways.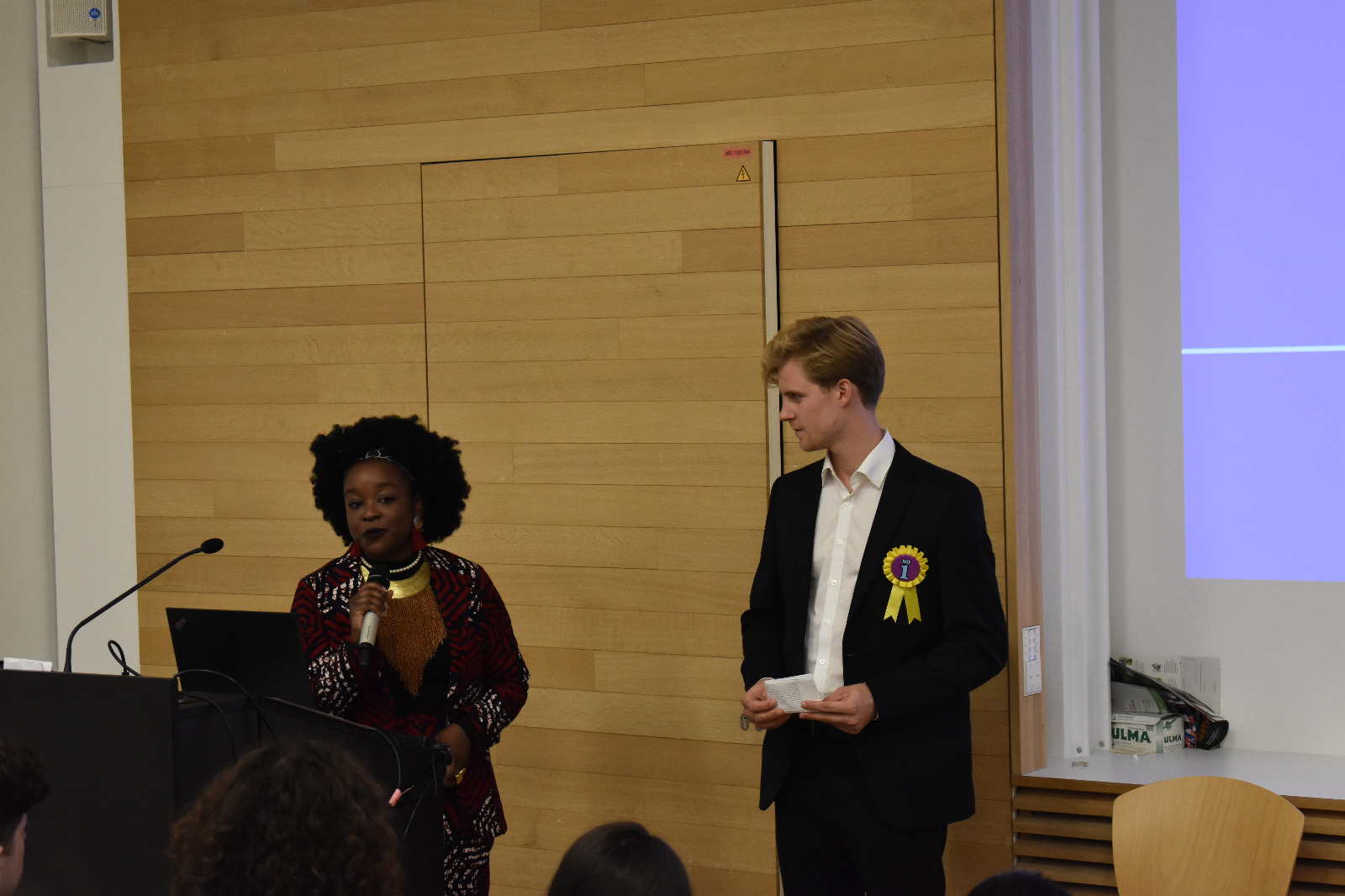 Image: Tim and Lucia, the MEG15 class representatives, share inspirational words with their classmates 
Nevertheless, this cohort can take comfort in the fact that for them this is far from the end. Each individual is now connected by their time together as MEG students and they now have the opportunity to take these connections and friendships out into the world and into their future work.
The day of celebrations was finally rounded off by a drinks and nibbles reception, including some final parting words from Professor Heiner Schanz.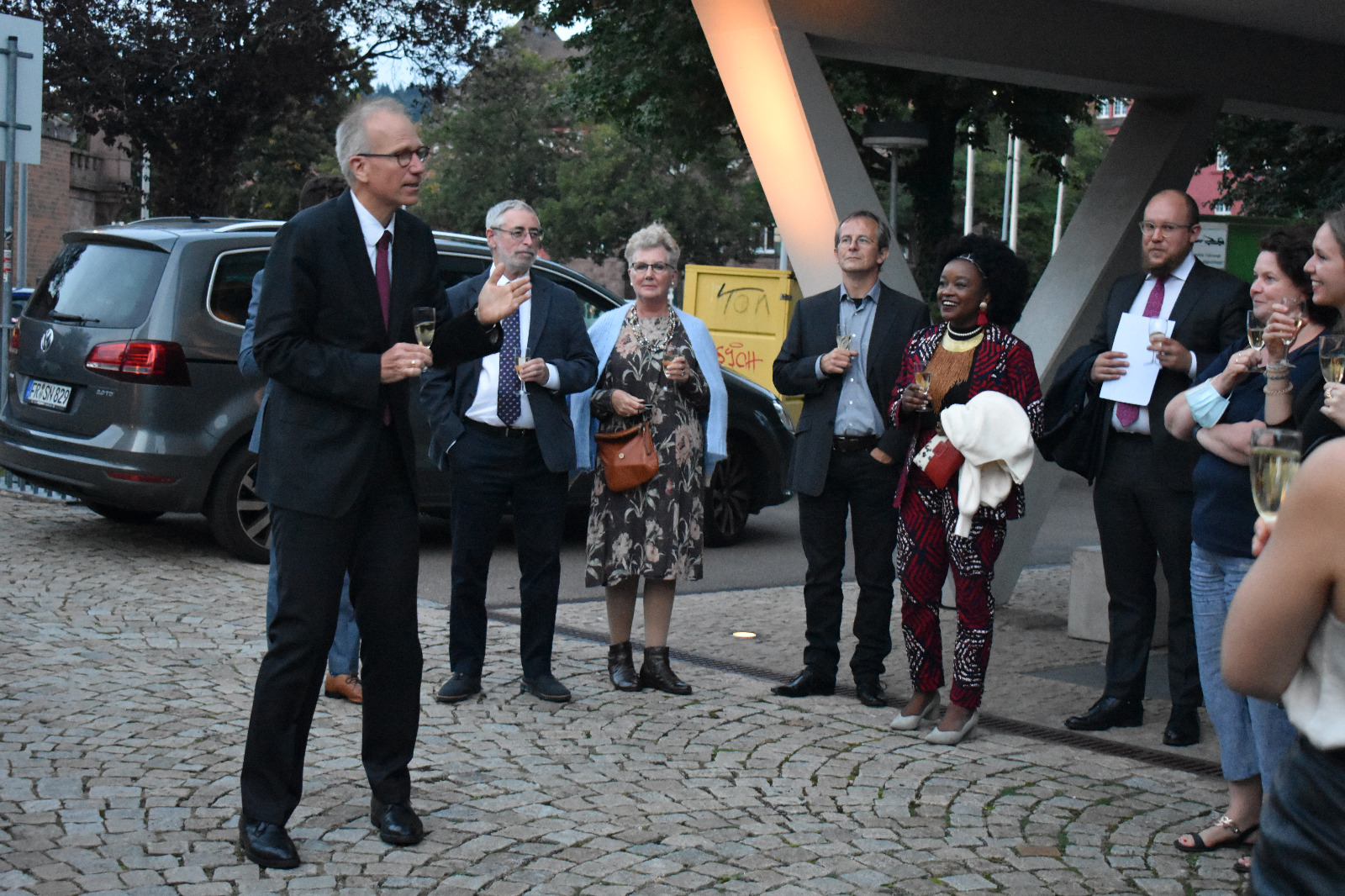 Image: Heiner shares his final thoughts with the graduating class during the drinks reception
All involved with the MEG programme would like the thank the entire MEG 15 class for their fantastic contributions to the programme over the past 2 years and wish them the very best of luck with the next stage of their lives. We very much look forward to staying in touch and hearing about all of their future adventures!