MEGgie Milestones
The close of the winter semester marks a significant time for the MEG 15 cohort. With their teaching as a group now finished, we reflect on some of their more recent activities - particularly with regard to another fantastic set of MEG internships.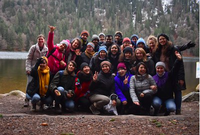 MEG 15 Students
Despite the covid-related challenges, it has been a final semester full of achievement and excellence for the MEG 15 generation. In particular, the period between the 2nd and 3rd semesters saw another successful round of MEG internships, with a total of 24 placements. There was a rich variety of experiences to be had, with everything from business consulting to governmental placements, and NGOs to research groups. It proved to be yet another fantastic opportunity for MEG students to gain valuable experience in the professional world and to contribute their skills within environmental and sustainability related fields.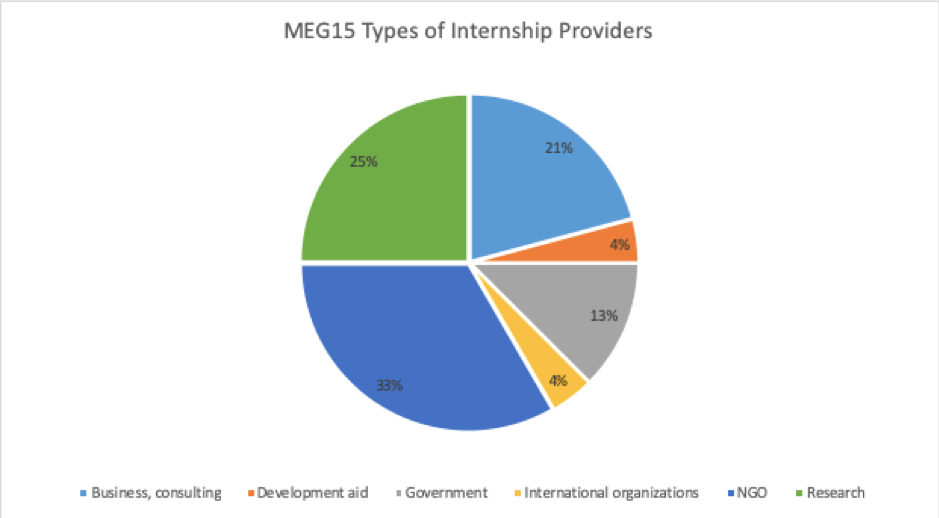 Image: MEG 15 internships by type of employer
A number of the internships this year were carried out in person. However, due to the travel restrictions surrounding many places, some were also completed from the students' respective home countries or the familiar surroundings of Freiburg. This threw up a number of additional hurdles and we spoke to three MEG 15's to hear about how they navigated this experience.
From the comfort of her flat, Sara  took on an internship with Asociación Vivamos Mejor, a social and environmental NGO located in Guatemala. With a stark difference in time zones between herself and her colleagues, difficulties with late meeting times were inevitable and the opportunity to interact directly with co-workers within her department was restricted.
However, Sara did say: "my supervisor and I made sure to set clear intentions and expectations from the very beginning. Working remotely gave me the flexibility to work on the tasks and organise my time in a way that suited me best. Furthermore, although it was challenging to receive proper guidance that also meant it allowed me to be more independent and take charge of certain tasks".
Whilst an in-person internship in Guatemala would have been more desirable for Sara, she was able to utilise her interpersonal and organisational skills to form positive working relationships, despite the remote form of communication. This said, Sara confirmed that she felt she had a positive experience overall. This internship will no doubt help arm her with the tools to move into the professional world following her studies.
Another MEG 15 who was unable to carry out their internship under ideal circumstances was Adam, who told us: "I interned with an NGO called Eumans. Eumans are, quoting from their website, an organisation that 'act at a pan-European level, engaging citizens in democratic initiatives aimed to achieve by 2030 the UN Sustainable Development Goals'".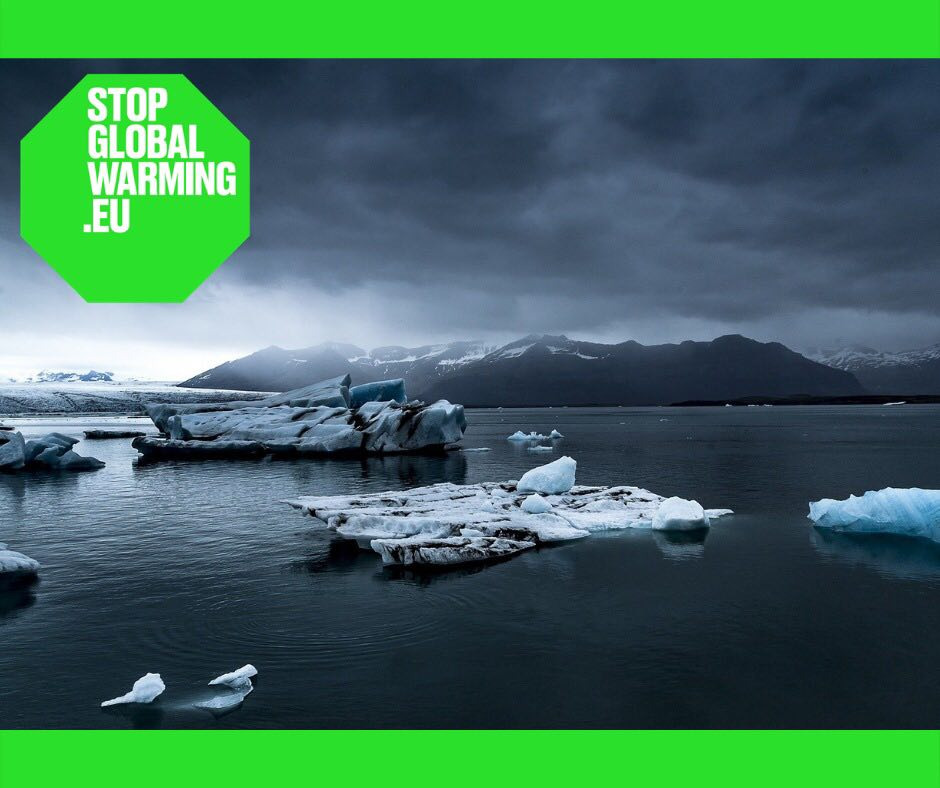 Image: A campaign poster from Eumans, provided by Adam Oliver
During his time there, his work mainly focused around helping to promote their European Citizens' Initiative (ECI) to push for the creation of an EU-wide carbon pricing policy. He said that "my role largely entailed trying to spread the message of this campaign and find supports for it, with a particular emphasis on reaching out to the municipalities and mayors".
Unlike Sara, time zones weren't such a challenge for Adam. However, Adam did stipulate that he would have preferred to move to Brussels, where the campaign organisation is based for the duration of his time with them. Despite being unable to do this due to covid regulations, that didn't stop Adam's hard work and determination on the topic of the carbon pricing policy from prevailing. He told us that: "through a lot of work and an even larger amount of luck, my efforts managed to bring in support from the mayors of Dortmund, Frankfurt and Munich, as well as endorsement from some high-profile figures in German culture, such as the band Die Ärzte".
Adam reflected that he found working from home on his laptop challenging when trying to create an appropriate work-life balance, and energising himself at times when motivation was lower could be difficult. Nonetheless, he found working closely with a team on an active campaign a highly rewarding experience, and felt that his contributions were able to make a real difference on a policy which he really cared about… Nice work, Adam!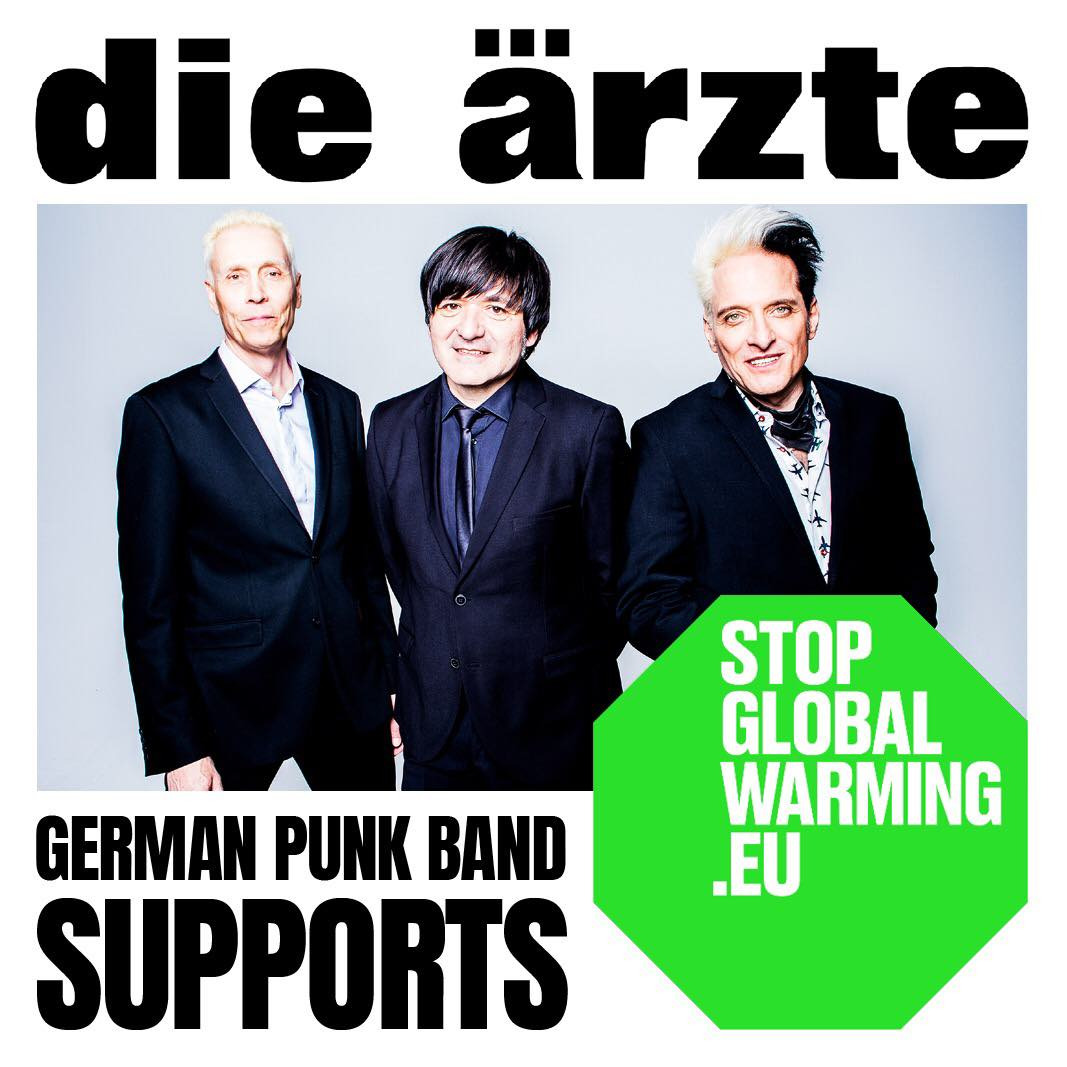 Image: A campaign poster from Eumans, provided by Adam Oliver
Last but not least of the MEG 15 trio we spoke to was Paula. Like her colleagues, Paula was positive about her internship experience on the whole, and credited her "two amazing bosses" for helping to construct a positive working environment. Again, her time was not without its challenges, with her two supervisors being located in Thailand and Mexico respectively, whilst Paula stayed in Freiburg. She said: "as you can imagine, coordinating calls and events was quite difficult. Regardless of this, we managed to make things work and fulfil our tasks!".
Paula benefited from the Freiburg libraries still being open at the time of her internship, which meant she was able to draw on the excellent support-base of fellow MEG students who were also working remotely. This allowed her and her fellow MEGgies "to meet at the libraries so we can keep each other accountable for our work and of course have a well-deserved lunch break together". 
Freiburg's beautiful late summer weather proved to be a double-edged sword for Paula, which forced her to "appreciate the amazing weather from the window of my room or the library". Nonetheless, she drew motivation from the knowledge that "the late sunsets allowed us to still have some light to benefit from the summer days". Overall, Paula was able to remain positive despite the challenges and found great appreciation in her surroundings, stating that she "got to spend more time in Freiburg, enjoy the lakes and the mountains here, while still staying productive for my internship."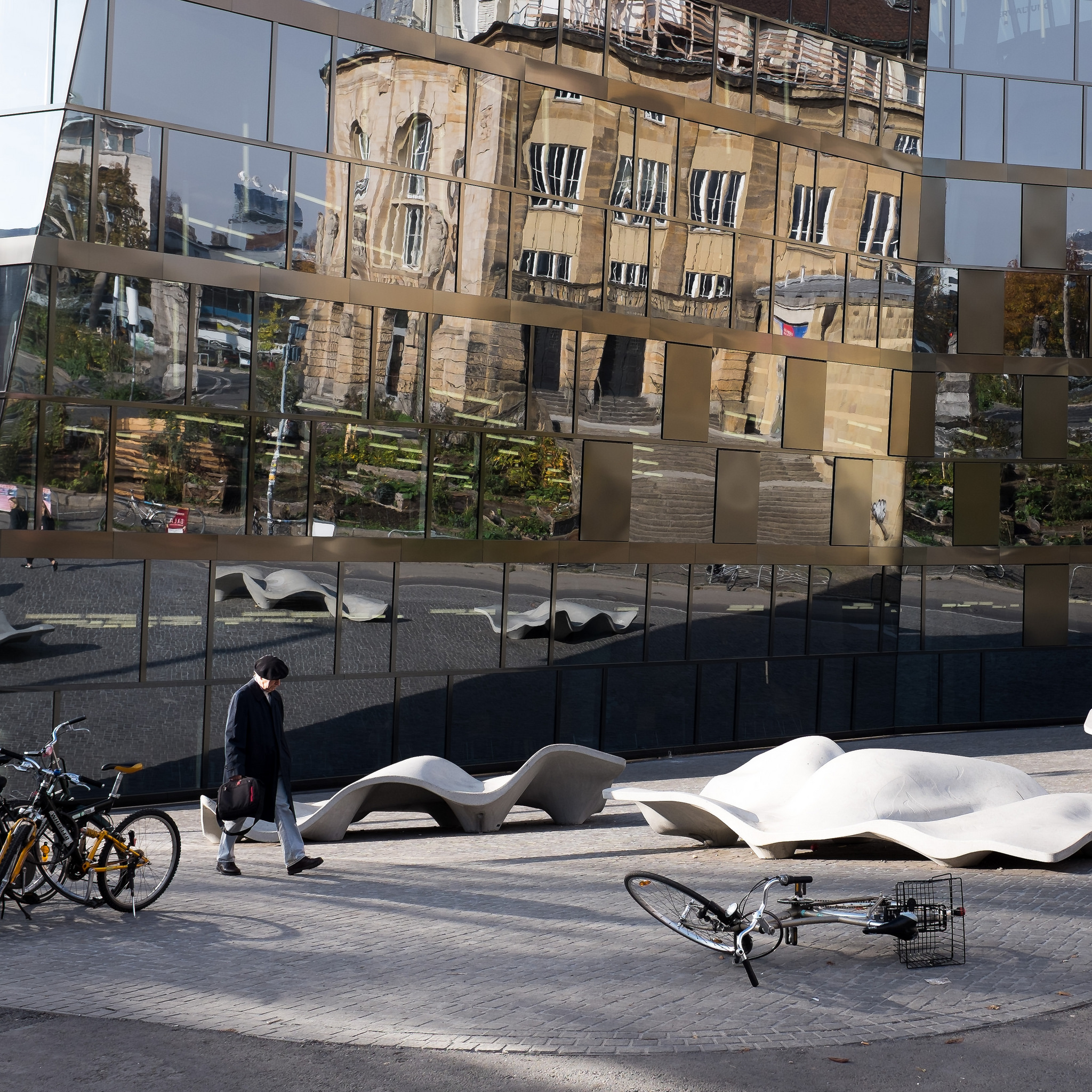 Image: The university library in Freiburg city centre, where some MEG 15's worked during their internship. 
Despite everything, this set of internships gave MEG students the opportunity to gather great insight into working for professional organisations. We congratulate all the students for their fantastic efforts and commend MEG 15's for reaching this milestone in their studies.
The MEG internship is an important fixture within the programme. If you'd like to find out more, you can do so by following this link.