Exclusive blog entry by MEG10 student Lindon Pronto in New York Times!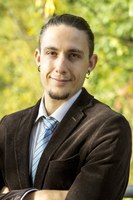 Don't miss out our very own MEG10 student Lindon Pronto's contribution to the New York Times at Andy Revkin's Dot Earth blog on how to manage fire to cut pollution and slow climate change! 
Click on the link to find out more about combatting haze problems in Indonesia and how climate change is contributing to the staggering increase in the extent of forest fires worldwide. We couldn't be prouder of Lindon!