Big welcome to MEG 12 generation!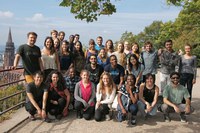 This year, we extend a warm welcome to the new MEG generation of 2016/2017. MEG 12 generation are 36 students who come from 20 different countries. Click here to find out more about them.
We wish them best of luck and success in their MEG endeavours.