MEG15 Climate Negotiation Simulation
In the light of Scientists 4 Future's comment on the European climate regulation, the MEG students took part in a climate negotiation simulation. Here, groups of students represented different regions of the world including the European Union.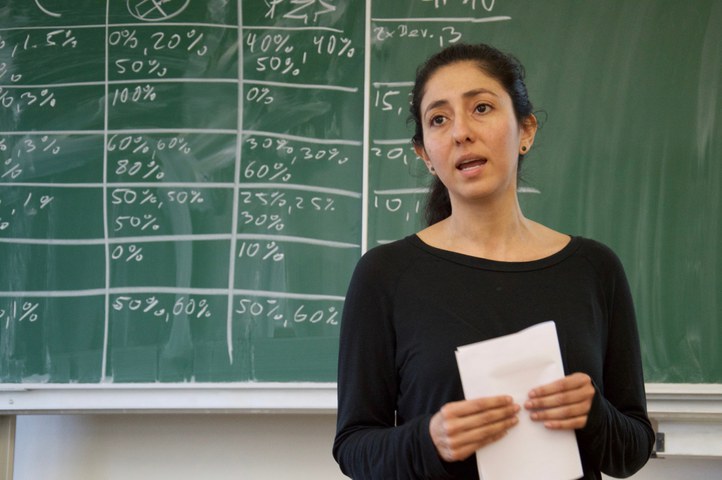 Vanessa is here representing the United States as she presents a pledge during the last negotiation round.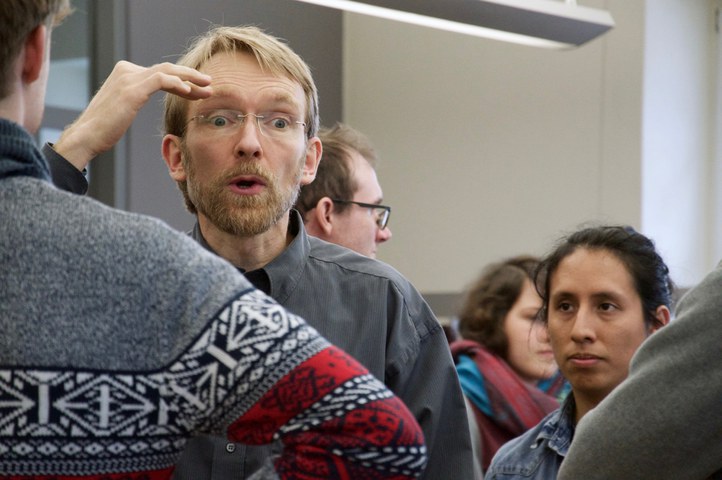 Above, Max Kleeman is facilitating the simulation, which tested the student's abilities to reach compromises through negotiations.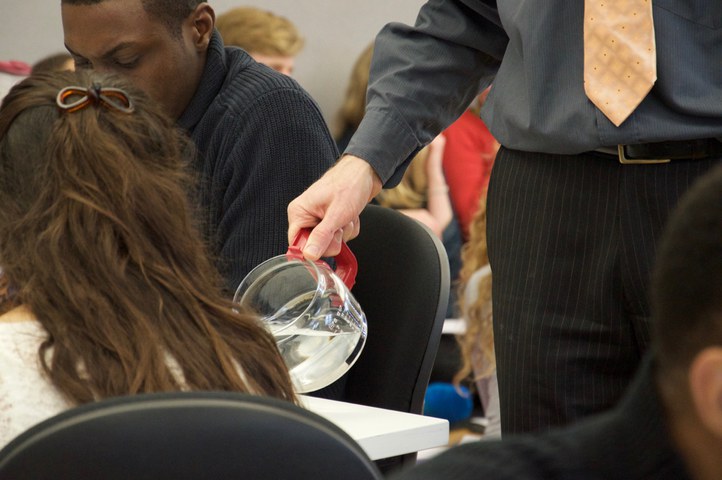 The EU delegation remained focused throughout all the negotiation rounds as catering ensured that their basic needs were covered. Other groups in the negotiation simulation had to work under rather uncomfortable conditions.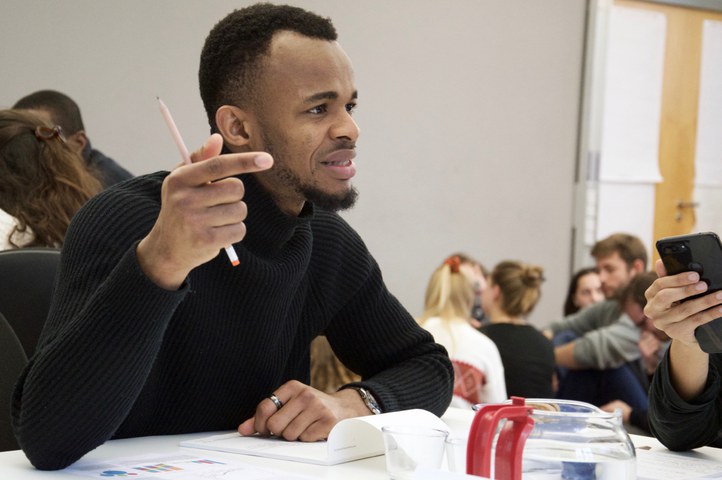 The result (below) was reached after three rounds of negotiations. There is still room for improvement as the +2.7 degree Celcius temperature increase by 2100 doesn't arrive at the minimum of the official Paris Agreement. Arguably, the students are more prepared for real negotiation rounds after being confronted with the working setting during the simulation, where the students had to build alliances, formulate pledges and find compromises.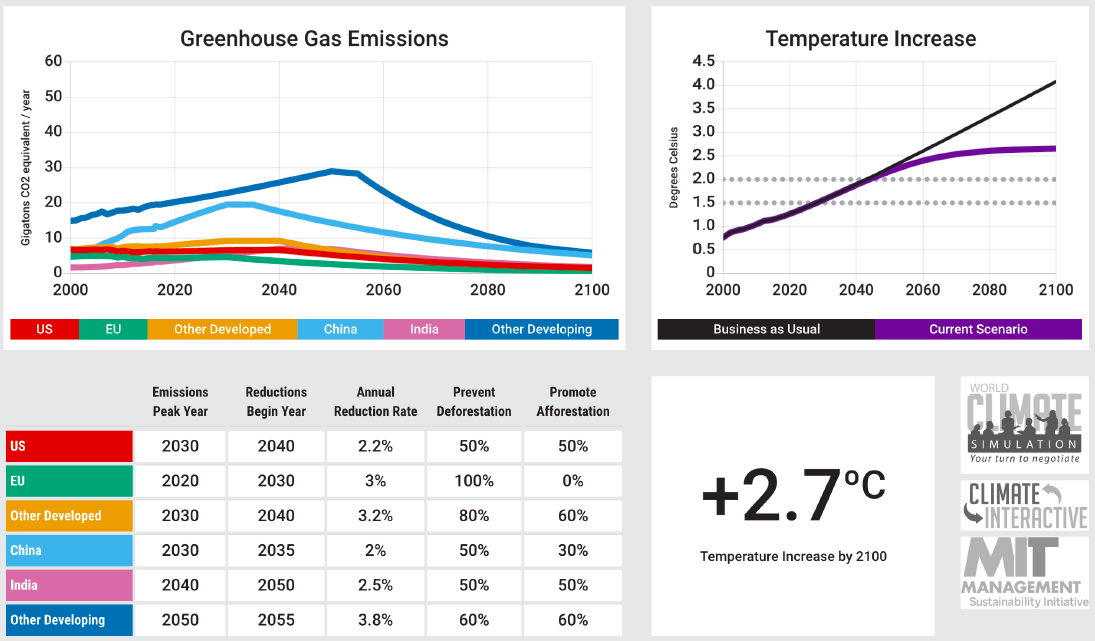 Find more information on the simulation game here. The MEG students would like to continue the simulation games and look forward to future negotiations with colleagues, students, friends, and family.

Text and photo: Sofie Hovmand