Internship Exchange Café
On December 9th the newest MEG generation met with current and former MEG students to hear about the many options for their coming internship adventures.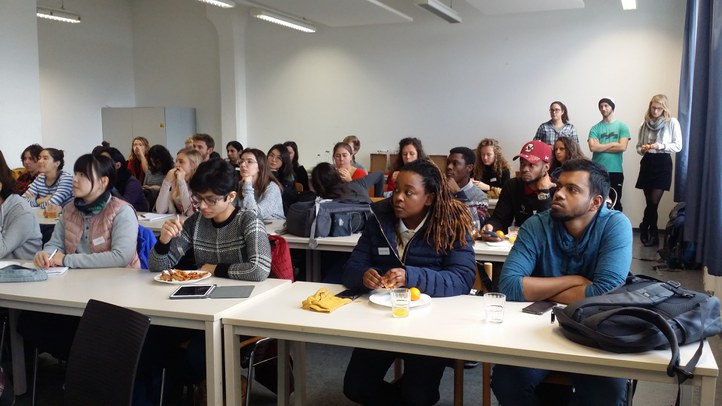 Our very own Module Coordinator Seirra Römmermann informed the students about the general requirements related to the internship, while Clara Oberthür (MEG14) provided a broader empirical picture of where other MEGs have conducted internships. 
'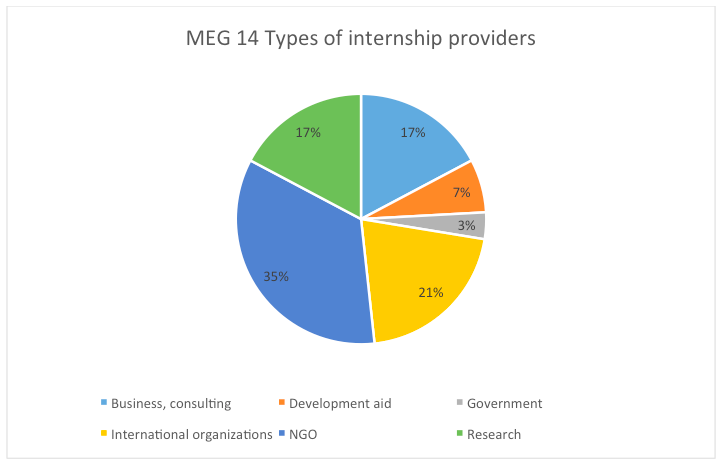 Fresh internship experiences were presented, firstly, through a short introduction round and, secondly, through an exchange café. Sitting down together enabled an informal dialogue, where rich experiences were exchanged.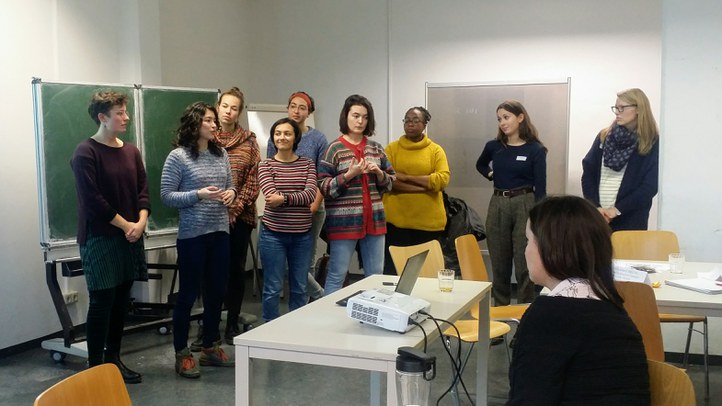 For more information on the mandatory MEG internship, please click here.