Alumni Employment list
 
Do you wonder where the MEG graduates are working? The Master's degree in Environmental Governance can take you around the world, just check out our new Alumni Employment list. The list provides an insight into the variety of jobs and their different locations.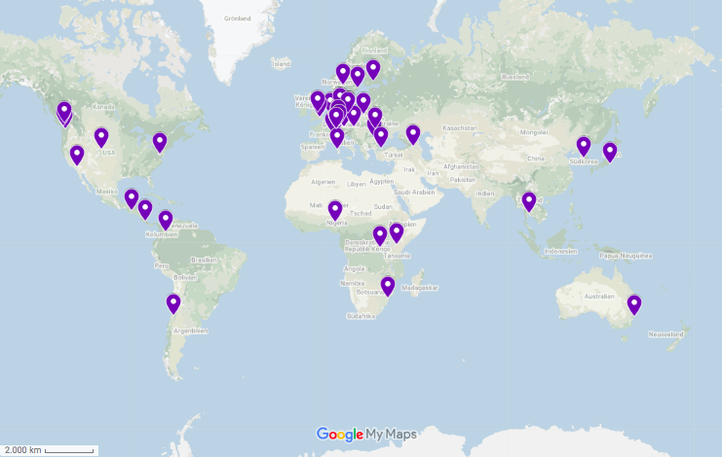 The above map shows the MEG Network as students and alumni have shared their current locations (google 2020). The geographical points were gathered with the canvis.app.