People and Places
The M.Sc. Environmental Governance is part of the University of Freiburg, one of Europe's top universities with over 550 years of academic tradition. The MEG is hosted by the Faculty of Environment and Natural Resources of the University of Freiburg.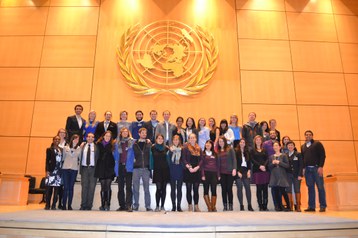 In accordance with the interdisciplinary concept of the M.Sc.-programme the team of lecturers comprises internationally experienced representatives from across many different faculties and departments at the University of Freiburg, including political sciences, sociology, philosophy, psychology, technological risk assessment, environmental law, educational sciences, environmental economics, environmental policy analysis, landscape management, hydrology, human geography, natural biology, biochemistry, and ecosystem management as well as from external research institutes and national and international partner universities.
Find out more in the sections below.