Welcome to MEG!
The M.Sc. -programme Environmental Governance (MEG) was established in 2005 to train leaders to be able to reconcile different social perspectives with regard to the sustainable use of environmental resources as a basis for sustainable development - for any development, at any scale from local to global, and in any context worldwide. Every year, around 35 outstanding students are selected based on criteria of excellence and geographical representation.
Blog and Announcements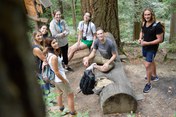 An extraordinary time to become a student
07.08.2020 
Unusually, this year's semester start takes place online rather than at the faculty [...] In this extraordinary time, we are looking just as much forward to welcoming the next cohort of students, who will become the sixteenth generation of the MEG programme! Until then, stay safe and take care of yourself and each other.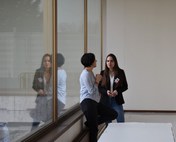 The Photography and Film Society is here to stay
06.08.2020
This year has seen the emergence of the MEG Photography and Film Society (PAFS), a student-led initiative aimed at harnessing the more creative elements of the members of our course.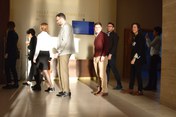 DAAD application round for 2021 now open
25.06.2020
The "Deutscher Akademischer Austauschdienst" (DAAD) has selected the MEG program as a development-related postgraduate course and is offering scholarships to young professionals from developing countries [...] Application deadline 15  October 2020
Newsletter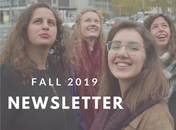 The MEG Newsletter is published annually. It contains the latest news and developments of the course as well as articles written by students and coordinators on a wide range of topics.
MEG Newsletter Fall 2019: Resources "For Greta Thunberg 'time' is a crucial resource for tackle the climate crisis. Instead of raising fingers with a you-didn't-act-in time message this newsletter looks beyond and above the ticking clock by exploring various and valuable resources with relation to MEG."