Welcome to MEG!
The M.Sc. -programme Environmental Governance (MEG) was established in 2005 to train leaders to be able to reconcile different social perspectives with regard to the sustainable use of environmental resources as a basis for sustainable development - for any development, at any scale from local to global, and in any context worldwide. Every year, around 35 outstanding students are selected based on criteria of excellence and geographical representation.
Blog and Announcements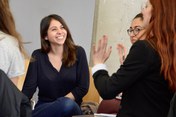 20.03.2020
Would you like to join the 16th cohort of MEG students? We invite you to submit your application for the semester start in September. The deadline for submission is 15 May.  Go to the admissions process here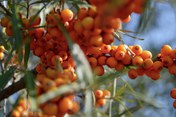 Notifications on the coronavirus
The Rector of the University of Freiburg informs about immediate measures taken by the University of Freiburg to prevent the spread of the coronavirus

03.03.2020
Machteld Simoens (MEG13) and Nicholas Ndlovu (MEG12) participated in the 3 Minute Thesis Competition organised by the Graduate School Environment, Society and Global Change (ESGC). ESGC unites students from the faculty and is currently relevant for MEG students with open writing sessions. For more information on upcoming activities, go to the website or find ESGC on twitter
Newsletter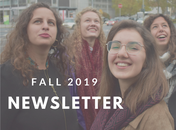 The MEG Newsletter is published annually. It contains the latest news and developments of the course as well as articles written by students and coordinators on a wide range of topics.
MEG Newsletter Fall 2019: Resources "For Greta Thunberg 'time' is a crucial resource for tackle the climate crisis. Instead of raising fingers with a you-didn't-act-in time message this newsletter looks beyond and above the ticking clock by exploring various and valuable resources with relation to MEG."