Welcome to MEG!
The M.Sc. -programme Environmental Governance (MEG) was established in 2005 to train leaders to be able to reconcile different social perspectives with regard to the sustainable use of environmental resources as a basis for sustainable development - for any development, at any scale from local to global, and in any context worldwide. Every year, around 35 outstanding students are selected based on criteria of excellence and geographical representation.
Blog and Announcements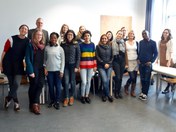 "Just start being a part of real change" advice from a MEG1
At the end of November, the former student Ana Lucia Pinto (MEG 1) visited our Faculty and shared her work experience with the new generation, MEG15. Ana Lucía comes from Peru and currently works as a consultant in international cooperation projects focused on green finance, corporate social responsibility, and microfinance. In this interview, we talked about her experience as a student of the first generation of MEG and about the professional challenges that the new MEG generations could face. » more

Text and photo: Mariana Calcagni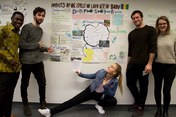 Immersed in Human-Environment Interactions
To some people, living in the 'Anthropocene' means that human hands have touched everything. Such 'post-natural' world perception contrasts the principles taught in the module of Human-Environment Interactions. However, neither the understanding of nature nor the interactions between humans and their environments are considered universal to MEG students... » more
Text and photo: Sophia Silverton and Sofie Hovmand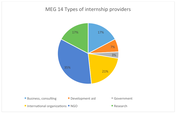 On December 9th the newest MEG generation met with current and former MEG students to hear about the many options for their coming internship adventures » more
For more information on the mandatory MEG internship,  click here.
Newsletter
Welcome to the MEG Newsletter 2019 
"For Greta Thunberg 'time' is a crucial resource for tackle the climate crisis. Instead of raising fingers with a you-didn't-act-in time message this newsletter looks beyond and above the ticking clock by exploring various and valuable resources with relation to MEG." » more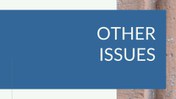 "The MEG newsletter is published once every semester. It contains the latest news and developments of the course as well as articles written by students and coordinators on a wide range of topics" » more