Welcome to MEG!
The M.Sc. -programme Environmental Governance (MEG) was established in 2005 to train leaders to be able to reconcile different social perspectives with regard to the sustainable use of environmental resources as a basis for sustainable development - for any development, at any scale from local to global, and in any context worldwide. Every year, around 35 outstanding students are selected based on criteria of excellence and geographical representation.
Blog and Announcements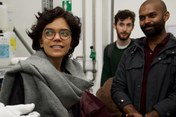 MEG explores waste management at the University of Freiburg
During the European Week for Waste Reduction in November last year, the MEG programme established strong ties to the University's Department of Environmental Protection. On this basis, the students were guided through the facilities of the university by Dr. Jürgen Steck and Lora Gyuzeleva » more
Text and photo: Sofie Hovmand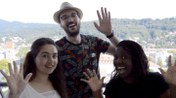 MEG14: Our future calls for Circular Economy
The Platform for Accelerating the Circular Economy (PACE) seeks to redirect efforts towards circularity.  Students of the MEG programme reflect on the concept on the occasion of PACE's recent report "A New Circular Vision for Electronics" » more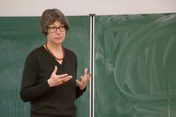 Rural Development in Medicilandia
The MEG14 students enjoyed their last compulsory module in the prized company of Dr. Benno Pokorny. In this module, group work was brought to the next level as the students competed in a simulation structured around the competition for UNEP funds for development projects in the Amazonas » more
Text and photo: Connor McNee and Sofie Hovmand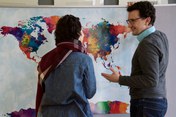 MEG Alumni Event 2020: Moving forward with design thinking
The 3rd MEG-Alumni Event took place in Freiburg from 24-26 January 2020. [...] MEG-Alumni and MEG-Students came together at the local brewery 'Feierling' in the old town on Friday evening. The lively conversations and discussions kicked off the event and set the right tone for the rest of the weekend » more
Text and photo: MEG-Alumni Association e.V. 
Newsletter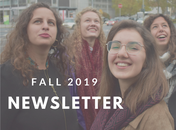 The MEG Newsletter is published annually. It contains the latest news and developments of the course as well as articles written by students and coordinators on a wide range of topics.
MEG Newsletter Fall 2019: Resources "For Greta Thunberg 'time' is a crucial resource for tackle the climate crisis. Instead of raising fingers with a you-didn't-act-in time message this newsletter looks beyond and above the ticking clock by exploring various and valuable resources with relation to MEG." » more